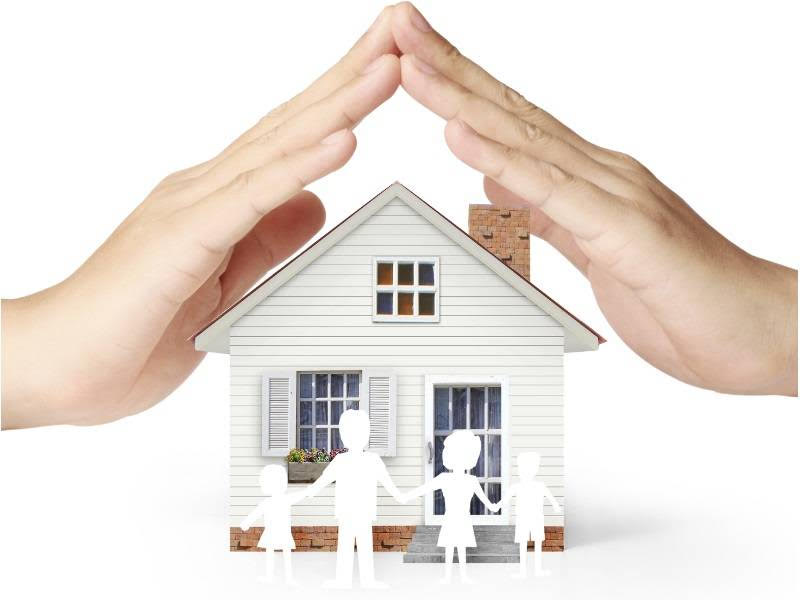 Top 10 money saving tips for your home
Owning a home is a milestone for many, whether you are planning to buy the apartment of your dreams. Whether you are a first-time property buyer or a seasoned real estate investor, there are some points everyone has to keep in mind before finalising on a property. Few of them include fixing a budget, sticking to a price range and managing finances. However, contrary to popular belief, purchasing a property doesn't have to be a tedious affair. Here are a few helpful tips for maximizing your savings while investing in a property.
"The first thing you need to consider before buying a house is how to save money. A home loan only covers 80% of the total property cost. So the remaining 20% needs to come from your savings. A good idea would be to ensure you have more than the required 20%, as that would be the best way to save money. It will shorten your loan payment period and reduce your monthly EMI amount. The best way to save money would be to consolidate all your finances so you have a clear idea of how much you can raise for the down payment before taking a loan. Remember, the bigger the down payment, the smaller your EMI and lesser stress on your monthly budget!"
Most people opt for home loans to fund their property purchase. A good way to save money is to do your research beforehand. Many banks offer buyers home loans at low interest rates in conjecture with offers and lucrative schemes. Make sure you visit several banks before finalising your decision and don't hesitate to clarify all your doubts with the salesperson. It is also advisable to choose between floating and fixed home loans, so you have the best way out while sealing the deal.
Interest rates differ from bank to bank. While deciding on a bank for a home loan, make sure you apply to one that has the lowest interest rates. Many banks also change their rates periodically for numerous different reasons, and some even provide benefits along with attractive offers. Look for banks that work with a "balance transfer scheme". Under this scheme, you can transfer a part or the entire unpaid principal of loan amount to another bank for a lower interest rate. But ensure you don't keep switching between banks very often. The process involves a loan appraisal, besides technical and legal paperwork.
Before you apply for a loan, you need to check if you are eligible. Banks check your eligibility by checking your CIBIL score. A CIBIL or credit score reflects the complete history of all past loans and credit card bills. It tells a bank how reliable you are regarding payments. A CIBIL score of 750 and above shows that you have paid all your dues on time and thus increases your credibility. Apart from getting your loan approved without a hassle, a good CIBIL score will also you get discounted EMIs and help you save money.
The primary objective of dealing with loans and investments is to maximise your cash flow. Compare your monthly payment (outflow of funds) to returns (inflow). If certain investments aren't bringing in enough returns, it might be beneficial to close them and transfer those funds to clearing the EMI for your home loan. Also, take a look at the tenure of your loan – the longer the tenure, the higher the interest rates.
Finding the right builder plays a major role in getting you the best deal when it comes to investing in your dream home. By opting for a reputed builder, not only will you be the proud owner of a world-class property, but you will also have the assurance of on-time delivery with no hidden costs. KARMA REALTY is a shining name in the pune city with top-notch developments peppered in the growing corporate hub of Pune city.
There is no doubt that gated communities are one of the most sought-after properties preferred by home owners due to the plethora of amenities they offer. With an annual club membership, residents can enjoy a wide range of world-class facilities like a cardio room or gum, swimming pool and top-notch multi purpose courts – something which is an added expense in traditionally-built houses.
Tax planning is a legitimate practice that yields several benefits. As per the Income Tax Act, you can claim tax benefits on the principal amount and interest of the home loan. If you're thinking about how to save money while undertaking a home loan, one approach would be to familiarise yourself with the tax benefits you are eligible for. Homeowners qualify for a deduction of up to Rs 2 lakhs if they are residing in the property or if it is vacant. If the house is up for rent, one can claim the entire interest amount as a deduction on income tax.
Always be prompt with your monthly installments. Skipping a payment or delaying it will not only cause you to pull additional cash from your fixed budget, but will also affect your CIBIL score. Banks also have a system of categorising such accounts as SMAs or Special Mentioned Accounts. This tag is given to accounts when payments remain outstanding for 30-90 days post due date. Also, ensure that you don't take on a new loan unless older/current loans have been paid off.
Now that you have a better understanding of home loans and how to save money, it's time for you to zero in on your dream home. Head out to KARMA REALTY today and find a house you can call home, in hot investment destinations like KESHAVNAGAR and UNDRI, to name a few.